Best Driving School in Worcester
Learning how to drive is exciting. You will finally be able to go out on your own instead of waiting for others to drive you around. With Best Driving School inc., we are here to help make that possible and give you the freedom and flexibility to travel at your own schedule, and not someone else's!
to learning how to drive, you need a good driving school
where instructors are knowledgeable and experienced.
This is where we come in.
We Focus
Best Driving School, INC in has been providing driving lessons in Worcester for over 8 years. We focus on giving more than the ability to pass your driving test. To us, equipping you with the best practices to ensure your safety on the road a big focus.
The Challenges
Our driving school understands the challenges that Worcester drivers face on the roads every day. This is why we ensure that our students do not just pass their driving tests but remain safe. Today, our driving school has the least accident rates among our graduates.
Our experienced
In our Adult Driving Academy, you will get one-on-one training with our experienced instructors. When you train with us, we will prepare you to successfully drive in all conditions. Our courses are flexible and you will attend your lesson when it is most convenient.
We Also Offer
At Best Driving School, we also offer classroom driving lessons to teens to prepare them to be better drivers. In our driving school, your teen will be safe and in addition, he will get the best driving course. Worried about the prices? We charge the most affordable prices without compromising the quality of our services.
Enroll with us today
and you will get nothing short of the best. From the well-maintained cars, highly experienced drivers, and flexible learning hours, you will love the experience! We are always available for your lessons and for your driving exam too.
Call us now and book your driving class with the Best Driving School. Our experienced instructors are looking forward to working with you.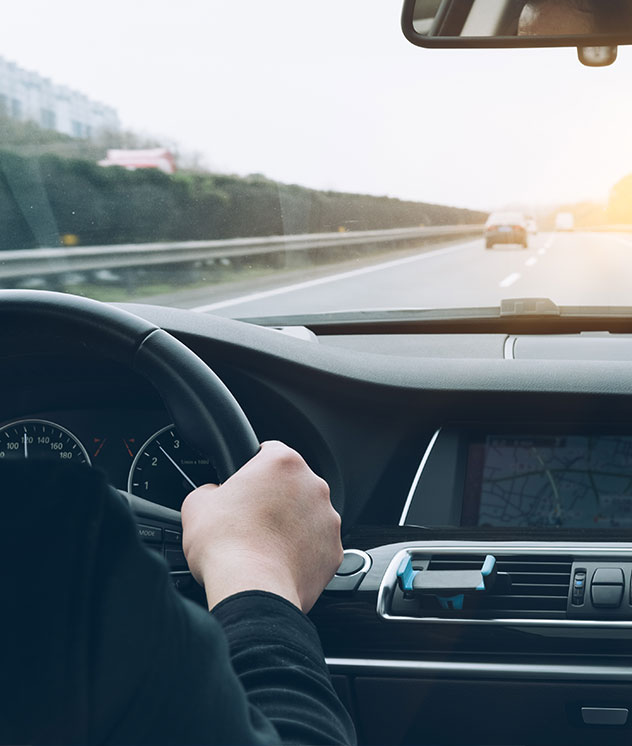 Why Best Driving School Inc.
When you come to Best Driving School for your driver's education will receive the most up to date information from our experienced instructors. A combination of what you learned in class and what you are taught when on the road training; will surely help you to obtain your license.
Reasons to Enroll with us
You will use cars that are checked and approved by RMV for your driving lessons.
At Best Driving School, we care about your security. This is why we keep our vehicles in good condition at all times.
We Provide Pickup and Drop off.
If you reside within the specified area, we will pick you up for your lessons and drop you off afterward. With this, you won't worry about how you will get to our driving school or go back home.
Our instructors are certified, patient, and experienced.
All the instructors in our driving school are experts and are up-to-date with the latest driving techniques. With us, you will not just pass your driving test; you will be among the safest drivers.
Guaranteed Security.
When you bring your teen for his classroom training, the will be safe and will get the best services. We also ensure that those in our Adult Driving Academy are safe when undertaking their driving lessons.
Affordable Prices.
Unlike other driving schools that hide their prices, we are very open about our charges. Our current rate per hour is $60.
One-on-one training with our instructors.
When you enroll in our Adult Driving Academy, you will have one-on-one training with our instructor. With this, you can be sure that your lessons will be personalized according to your needs.
Services Offered in Our
Driving School
Adult Private Driving Lessons.
If you are 18 years or older, you can enroll in our Adult Driving Academy. You will have one-on-one lessons with our calm, professional, and patient driving instructor. When you enroll with us, our instructor will be responsible for picking you up and dropping you off.
We take special consideration for the elderly and those whom English is a second language.When getting ready for your road test with the Registry of Motor Vehicle examiner, we will provide brush-up.
Our Adult Driving Academy Syllabus.
For all unlicensed adults, here is part of what you will learn from our driving school:
● Car orientation
● Starting & stopping, forward and backward moving
● Light traffic
● Parking
● Driving in residential areas
● How to keep the vehicle under control
● Driving in business areas
● Staying safe strategies
● Defensive driving
● One Way Street
● Mirror usage
● Turning left and right
● U-turns and 3-point turns

Student

(Classroom) Training.
In addition to providing adult driving lessons, Best Driving School also offers classroom training for children under 18 years. Our classes are small in size to ensure that every student gets personalized instructions.
What we offer

in our Classroom Training.
● Classroom instructions for 30 hours
● Behind the wheel instructions for 12 hours
● Observation in the vehicle for 6 hours
● Parent class for 2 hours
New Rules for Dr's ED.
Parents must attend a parent class before their child can go into the driving car. After each one-week course there is usually a parent class offered on Saturday form 9-11a.m.
Book Now & Reserve your spot
To activate your account and reserve your three observes you must call 508-335-0651. A parent must have attended a parent class with Best Driving School or provide a copy of a parental certificate from another school before a student can start his/her in car driving lessons. A student must have a valid learner's permit. To obtain his license he needs to meet these requirements:
● The student should be aged between 161/2 and 18 years.
● The student should have had his learner's license for 6 months.
● A clean driving record for 6 consecutive months.
● The student's parent should be available to sign a consent indicating that he supervised the 40 hours behind the wheel.
● The parent should take part in the 2 hours RMV class.
● The student should submit a $15 check to Best Driving School, INC. You should have indicated your name and your permit number in your last lesson's memo.
Why you need to Book your spot in upcoming driving Classes Today!
Best Driving School, INC is your best choice for both adult driving division and the student's classroom training. With our well-maintained cars, certified tutors, and flexible driving classes, you will get the best.
Are you a nervous beginner who needs special attention, talk to us. Our instructors are very patient and will ensure that you gain the confidence you need to be a competent driver. With us, you will not just be a trained driver, you will be the best.
You can expect to learn all the different aspects of how to drive the car safely and you'll be ready to learn how to drive.
$250.00 deposit to reserve class time
$250.00 first time in the car
S250 after the 6th lesson
$50.00 for a missed lesson
$140 for road test
We offer adult classes to people over 18 who have a Massachusetts learners permit. We are a Worcester school. Anyone who lives outside of Worchester will be met at 90 Madison St. We are licensed by the RMV. Our knowledgeable and friendly instructors will teach the latest in driving safety and are the perfect choice for satisfying an adults drivers education. Thank you.
I had THE BEST experience with Best Driving School in Worcester! Mr.Pelletier is an amazing teacher. He taught me all that I needed to know to be a safe, responsible and confident driver. Mr.Pelletier went out of his way and above and beyond to ensure I got my road test before my permit expired. I will forever be grateful to him for his kindness, support and patience all throughout the process of obtaining my license! I HIGHLY recommend anyone to avail their services, particularly adult drivers. Plus there's the super convenient pick up and drop off to and from your residence which I greatly appreciated!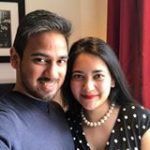 Sadia Priyanka
Hi all. I had a lovely learning experience and so I thought of writing a review. I took lessons from Mr. Pelletier. He is a little strict when he teaches but otherwise a wonderful person. Just follow whatever he is teaching. Make note of all the small things he points out. And you should pass the test easily.
Overall five stars.
Tapan Sharma
I recommend best driving school based on my personal experience. The instructors are very professional and make you feel really good and comfortable. If you want to drive safe and be a great driver choose best driving school to learn from the best. One of best things is that you can schedule your driving practice whenever you want, these guys work also on weekends and that's great.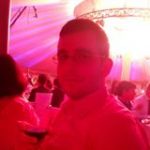 Joan Miho
I officially got my license on 8/29/18!! I just wanted to say thank you to best driving school and most importantly a great big thank you and hugs to Mr. Pelletier for all the support and sponsoring me a best driving school vehicle for my road test. Mr. Pelletier never gave up on me, took me four times to finally pass! I remember him saying to me when I failed my last three road exams to only look forward, move on, to try again and to do the very best I can. I would recommend Best Driving School to anyone who is a teen to even the elderly. Patience is key to teaching and best driving school has that and so much more…
Danny MV
A calm and patient instructor that helped my son get his license. We would recommend this school to anyone.
Mandy S
Address
90 Madison St suite 404, Worcester, MA 01608